A hectare of great historical value for the company and for the Barolo area. Located in the municipality of Barolo, it was one of the first cru mentioned in the maps, and the original vineyard of Giacomo Grimaldi, which, since 1930, has owned a third of the total area of about three hectares. The vines, around 70 years old, grow in a limestone-clay soil with sandy Sant'Agata fossil marl, at about 300 metres above sea level, and the slopes all face southwards. Since 2016, the grapes have been used for Barolo Le Coste Riserva, which is produced only in the best years. This vineyard characterised the first harvest in 1996, when Ferruccio Grimaldi transformed the company into a winery and starting producing wine under the Giacomo Grimaldi label, dedicated to his father, in respect for the concept of family.
The first half hectare of vineyard was purchased in 1997 and there are now four hectares of property, thanks to the investment made in 2015. Standing about 400 metres above sea level, in a prestigious area for the production of Barolo, it has vines of different ages, all facing south. The soil is chalky clay characterised by laminated Sant'Agata fossil marl.
Located in the Municipality of Novello, the wine is grown on a half hectare purchased in 1980, which was one of the company's first vineyards. The plot is on the border with the Municipality of Barolo, with a balanced soil composed of loam and clay due to the presence of fossil marl. The vineyard faces south-east. Since the 2016 vintage, it has been described on the label as Barolo DOCG Ravera. Ravera is considered one of the most prestigious cru in the entire Barolo area.
This is in the Roero area, which is suited to the production of Nebbiolo. The vineyard, on six hectares of property, is located in different areas of Valmaggiore with slopes facing south, west and east. The first harvest dates back to 2000, and, in addition to Nebbiolo d'Alba, Roero Arneis DOC is also produced. The soil is mainly sandy, which is a predominant element of this production area.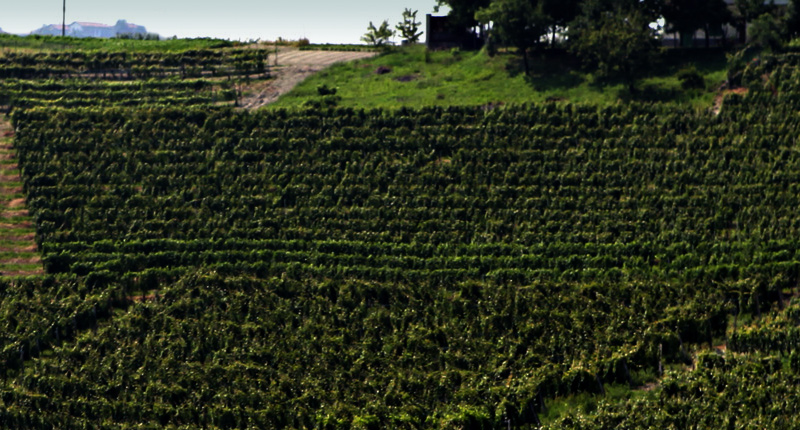 This half-hectare property is located in the Municipality of Monforte d'Alba and has a vineyard about 40 years old with a westward slope. The Barbera d'Alba Superiore version is produced here.
OTHER VINEYARDS: NOVELLO AND MONFORTE D'ALBA
In these two municipalities there are plots for the production of Barbera and Dolcetto in Novello, and Barbera and Sauvignon in Monforte d'Alba. The different varieties were planted in view of the variation in altitude of the hills.